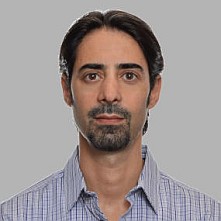 Gianluca Butticè
Founder and President
Italian Language Coach, Tutor, Interpreter, Translator, Consultant, Travel Planner to Italy. Born in Agrigento, Sicily, (Akragas – the ancient city – according to the Greek mythology; Agrigentum after the Roman victory of the First Punic War over Carthage; Girgenti after the 11th century Norman invasion) has been permanently living in the United States since the very beginning of 2009. Agrigento is one of the most magnificent archaeological sites in the heart of the Mediterranean Sea. Pursuing his natural inclination to discover new languages and cultures, in 2005 and 2006 Gianluca lived and studied in Toronto, Canada, and there he attained a certification in Teaching English as a Foreign Language. In the United States, in Chicago, he obtained a degree in Hospitality Management/Business & Industrial-Organizational Psychology from DePaul University. Gianluca has a long-standing curriculum within the hospitality & travel industry, which took him in different regions of his native Italy and far beyond. Bergamo, a gem city in the Lombardy region of Italy, is the last place in which he lived and worked before moving to the U.S.A. For years he has been honored and privileged to teach Italian as a Second or Foreign Language (L2/LS) and the culture of Italy. Some of Gianluca's professional skills include: Cross-Cultural training & coaching, educational entrepreneurship, teaching, interpreting & translating, client/customer care, fine dining, and English as a Second or Foreign Language (ESL/EFL). Gianluca enjoys spending his leisure time traveling, reading and cooking delicious fish-based dishes.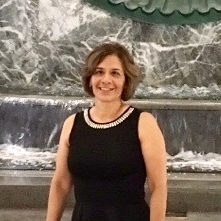 Carmela Ochoa
ESL/EFL Language Instructor
Carmela is a passionate supporter of lifelong learning and strongly believes in assisting students reach their personal and educational goals. She is an experienced English as a Second Language instructor who facilitates ESL computer and advanced level courses plus an ESL Conversation Group. In her position as Coordinator for the high school equivalency program at a community college, she has a long history of helping students overcome barriers by providing personalized service, quality programming and instruction. She has already helped thousands of people and is now excited to be associated with Madrelingua Italiana Inc.. Carmela holds a Masters Degree in Educating Adults and also a Bachelor's Degree with a specialization in Academic Advising and Career Coaching in Higher Education, both from DePaul University. Her love of travel has led her to Mexico, Jamaica, and Tanzania to discover unique cultures and beautifully spoken languages.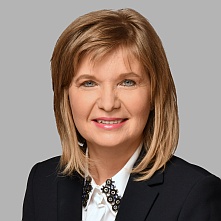 Lucia Sartori
Translator/Interpreter
Lucia was born and raised in Vicenza, Italy. Her passion and predisposition to learn foreign languages led her professional growth. The study of English, French and German languages along with accountancy has enabled her to achieve a specialization in the foreign trade. In Italy, she worked for two decades interpreting during meetings, conventions, and trainings as well as translating commercial correspondence and technical manuals. Her profile includes love for music to which she has always committed her time and talent. For the past 5 years, Lucia works in USA, as an Italian interpreter/translator for the world's largest service club organization and volunteers as chorister. In her position within Madrelingua Italiana Inc., she is eager to provide high quality service as a linguist. Lucia holds a Bachelor's Degree in Ancient Instruments with a specialization in Renaissance and Baroque Music and a minor in Opera Singing from the Conservatory of Music Arrigo Pedrollo, Vicenza, Italy. In her leisure time, Lucia practices martial arts and enjoys gardening.